Renato Usatii congratulated the people of Bălţi on the occasion of the patron saint of the locality, celebrated on the day of Saint Hierarch Nicolae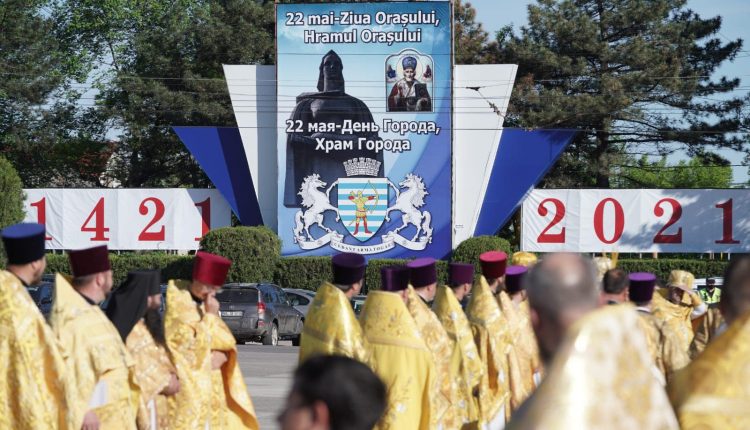 "Dear people from Balti, guests and friends of our city!
Today we mark a truly special date – 600 years since the first documentary attestation of the city of Balti. There are 6 centuries of resistance and development, growth and flowering…
The over 600 years of existence gather PEOPLE and FACTS – vigorous examples of culture and dignity, which represent us in front of humanity and history, justifying the certainty that WE ARE and WE DO.
Even though our country, and the whole world, has been facing COVID-19 for more than a year, the pandemic context has not only highlighted many problems, but has shown us once again how strong people can be united by values. Not only did it test our resilience, but it strengthened our unity and the humanity of all those who responded to the multiple challenges we must continue to manage.
And today we are proud of the thousands of destinies that have chosen to be fulfilled here, of the hundreds of houses and dwellings, alleys and parks that delight our eyes, of the initiatives, often ambitious, that demonstrate involvement, inspiration and creative energy and through which our city, every day, becomes more beautiful.
The city of Balti is a city of families, children, peace and friendship. In this context, I want to assure you that I fully support these principles, orienting the efforts on the modernization and development of Balti, increasing the quality of life of Balti. Or, what really matters is the well-being and satisfaction of the inhabitants of the municipality.
In the context of today's event, I wish the people of Balti and all the citizens of the Republic of Moldova good health, confidence and a continuous desire to dream, and the city and the country – prosperity and survival over time! Be optimistic and energetic, happy and confident that the city and country you live in is where you truly feel HOME.
Have a beautiful holiday with your loved ones! Happy birthday, Bălți!
With special respect, Renato Usatii ", is the message posted by Renato Usatii on his Facebook page.
On the occasion of the 600th anniversary of the first documentary attestation of Bălți municipality, a series of activities take place in the locality. The celebration began with a divine service, held in the open air by Bishop Marchel and a council of priests. Also for today, an impressive celebration procession was scheduled, but also a concert with the participation of several celebrities from us. The celebration will end with a fireworks show.